Trump seeks to stop explosive book on his presidency
January 4, 2018 - 7:03 PM
by Agencies
Lawyers for US President Donald Trump are seeking to stop the release of a book containing explosive insights into his presidency, US media report.
A letter demands that author Michael Wolff and the book's publisher "immediately cease and desist from any further publication, release or dissemination of the book".
Fire and Fury: Inside the Trump White House is due for release on Tuesday.
The book extensively quotes former Trump strategist Steve Bannon.
Among a number of explosive statements, Mr Bannon said he thought a meeting between Donald Trump Jr and a group of Russians was "treasonous".
The meeting is being investigated by Special Counsel Robert Mueller as part of his inquiry into possible collusion between Trump campaign officials and Russia.
Mr Trump earlier responded to the release of excerpts of the book by saying Mr Bannon had "lost his mind" after losing his White House position.
On his Breitbart radio show on Wednesday, Mr Bannon responded to the president's criticism by saying he was a "great man" and that he supported him "day in and day out".
The legal notice says Mr Trump's lawyers are considering pursuing libel charges, the Washington Post reports.
According to ABC News, it also says that the book "appears to cite to no sources for many of its most damaging statements about Mr. Trump" and that many claims are made without citing sources.
Neither Wolff nor the publisher, Henry Holt and Co Inc, have yet responded.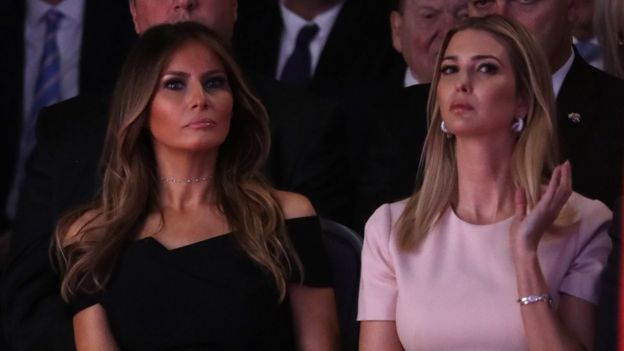 Wolff's forthcoming book makes many startling claims, including that:
The Trump team was shocked and horrified by his election win
His wife, Melania, was in tears on election night
Mr Trump was angry that A-list stars had snubbed his inauguration
The new president "found the White House to be vexing and even a little scary"
His daughter, Ivanka, had a plan with her husband, Jared Kushner, that she would be "the first woman president"
Ivanka Trump mocked her dad's "comb-over" hairstyle and "often described the mechanics behind it to friends"
The book is reportedly based on more than 200 interviews.
<! -- #comments -->